Carers and the invaluable role they play in mental health recovery
admin
We couldn't do what we do without carers.
Carers and families play a vital role in mental health recovery. In fact, mental illness is one of the leading causes of disability in Australia. The carers and families of consumers have an enormous impact on the live and functionality of their loved one, providing over 106 million hours of often unpaid mental health support, care and assistance per year in Australia alone. It would cost a whopping $13.2 billion to replace this informal mental health care with formal support services.
At Forensicare, we know the importance of supporting and recognising the invaluable, hard work our carers do.
So, to all our carers and their families: thank you. We couldn't do it without you.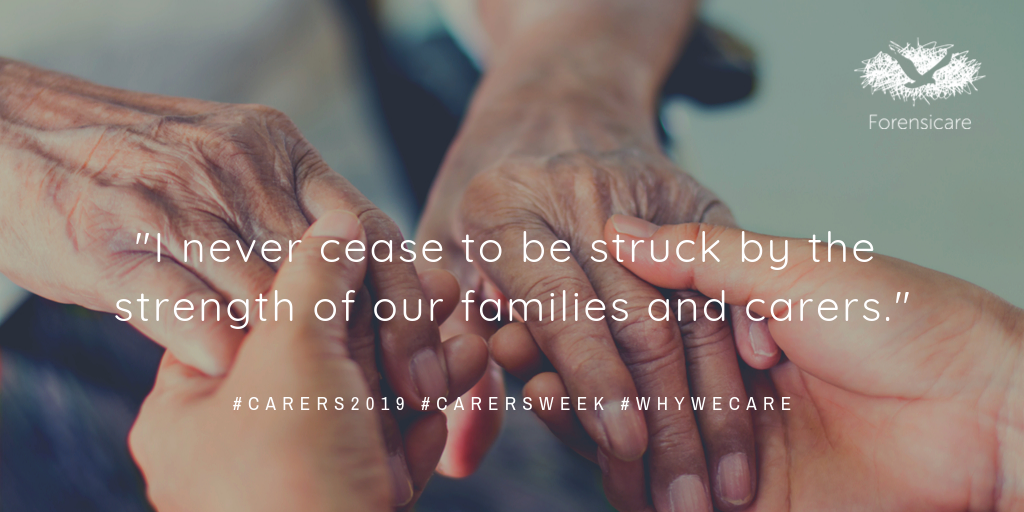 Supporting carers
Across our service, we have two carer consultants with lived experience of caring who provide direct support to the carers and families of our consumers.
It's that lived experience of caring or living with a mental illness that helps them to know exactly how our carers are feeling, and how we can best support them to do they great work they do.
"I never cease to be struck by the strength of carers and families," one Forensicare staff member said.
"Families and carers have a huge and unique knowledge of the person they care for, and the systems around them. They know their loved ones better than anyone—and that's why it's so important they're involved in their recovery journey."
"Brothers, sisters, mothers, fathers, aunties, uncles, sons, daughters and friends all play a central part in recovery. We are all in this together, working towards the same goal: hope and recovery for those we care for."
What carers face
Caring for someone with a mental illness can be challenging in so many ways—particularly when you've been a carer for a long time.
"When you're worried for so long, you are constantly expecting the next bad things to happen. You worry that if you celebrate anything or switch off, something will go wrong," one carer said.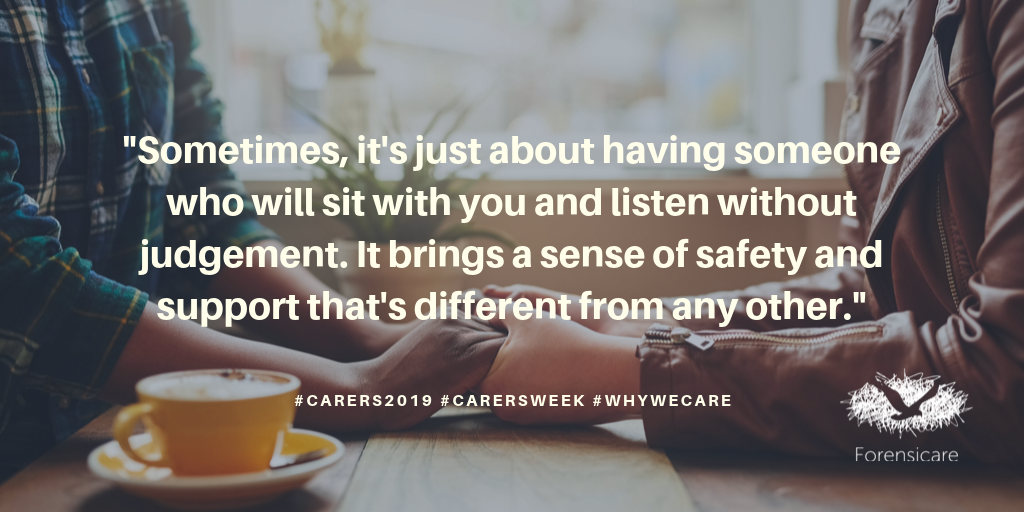 "Some days, I dream of being able to go on a holiday or even having a night of not having to worry about switching off my phone in case of bad news. Other days, I am just grateful we've survived another day."
Caring for someone with an acute mental illness only becomes more challenging.
"I speak with so many families and carers, and they regularly ask the same question: why did they have to end up here?" a staff member said.
"They tell me stories of past inadequate support—but also, stories of relief, knowing now, at Forensicare, there is hope for recovery."
How Forensicare supports its carers
While Forensicare's focus is to help our consumers on their mental health recovery, we also know how important it is to provide our carers with the support they need—and listen to their valuable perspectives.
One carers story particularly highlights how even a simple conversation can make a world of difference. After caring for their loved one for decades with little support from the outside world, they felt isolated, admitting they'd let go of their career and relationships to be a carer.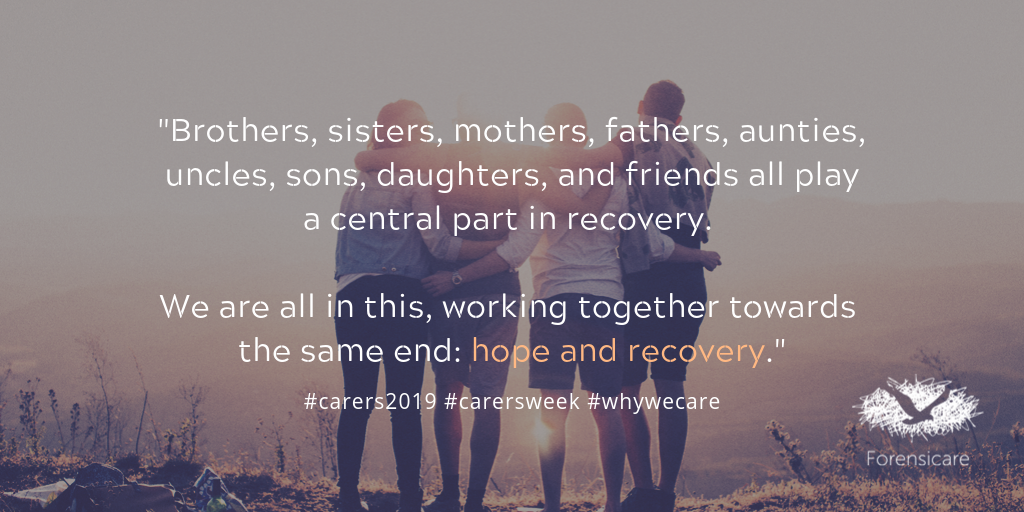 Our lived experience team reached out to the carer, offering something they'd never received before: support.
"Sometimes, you just need to be heard," one carer said.
"Sometimes, it's just about having someone who will sit with you and listen without judgement, especially when that person also has a lived experience of caring. It brings a sense of safety and support that is different from any other."
Our lived experience team say that even something as seemingly small as clear communication, and providing a shoulder to lean on, can help carers feel like they're not so alone.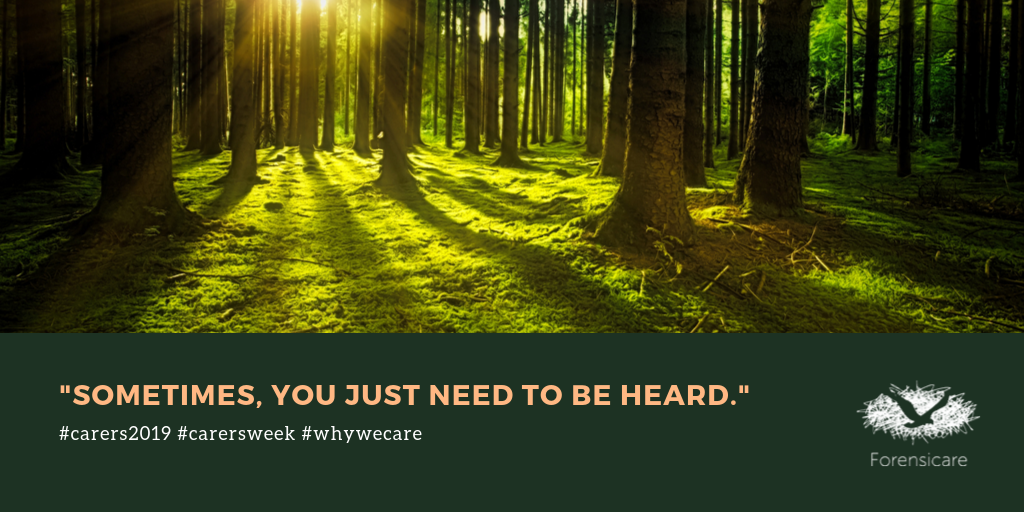 "Even something as simple as a phone call to update carers every now and then about how their loved one is going can instantly reduce stress, worry and pain."
"Most carers have tried every strategy in the book—and then some. Just knowing you don't have to go it alone makes a huge impact."
For more support, you can visit Carers Australia or Tandem. Or, if you care for a Forensicare consumer, please get in touch with us at info@forensicare.vic.gov.au. We're here to help.