Digital story project provides snapshot into consumer recovery
Zoe Simmons
Social work students from RMIT, University of Melbourne an Monash University have created a digital story project centered around capturing the lives, goals and personalities of Thomas Embling Hospital consumers and carers.
The project aims to not only destigmatise mental health consumers, but to also give staff further insight into who our patients are.
The team, which consisted of social work students and staff, have created over a dozen story projects that humanise consumers by sharing their thoughts and stories through short snippets of video, images and audio. The project recognises how important it is to capture the voices of individual consumers, and share who they are, and what their ambitions and interests are, rather than the challenges they face.
Consumer feedback
Consumers have responded positively to the project, with one participant commenting:
"I think the videos can make the patient and staff relationship much more comfortable and easier to establish. It's a great idea to roll it out hospital-wide."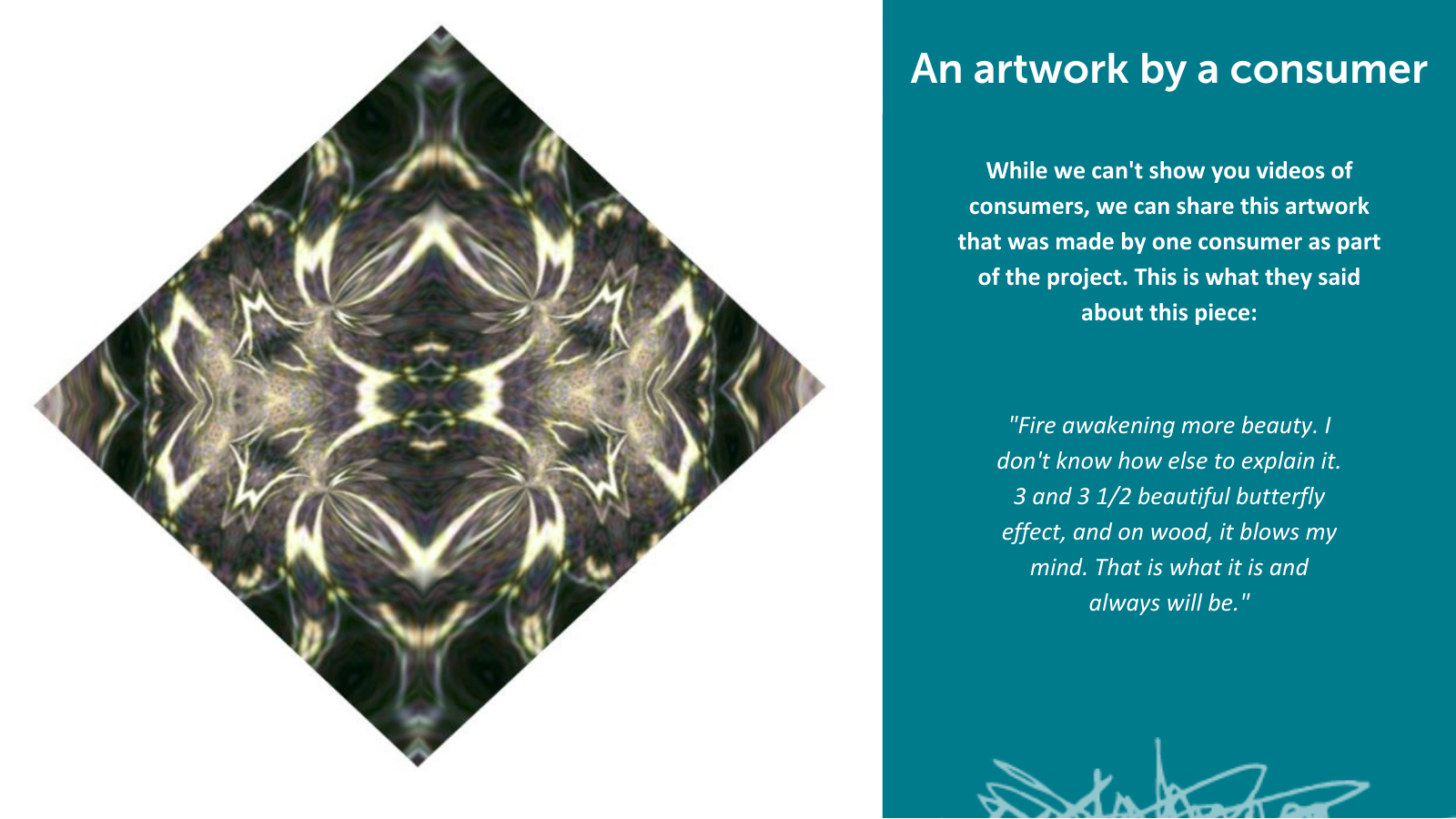 Why we're doing the project
This year's social work students were eager to develop content that challenged negative perceptions of people living with mental illness, and showed that each consumer is a unique human with unique experience—and that recovery and rehabilitation is always a possibility. Each consumer is unique—so it was important for their stories to be captured in different ways. While some consumers were comfortable for video footage, others only wished for their voices to be captured—or even their words, which were either presented in a multimedia slide, or spoken by a staff member.
The project's impact on consumers (and social work students)
Social worker Iain Dickson , who works on Thomas Embling Hospital's Canning Unit, said the project gave a voice to consumers, and gave them the opportunity to share aspects of themselves they mightn't otherwise have been able to.
"It gave a voice to consumers who are often viewed through the 'clinical lens' as a patient in a forensic mental health facility," Iain said.
"The project allowed consumers to share what they feel is important for Forensicare staff to know about them, both as an individual, and as a service user. It was their chance to say "this is who I am" in their own words."
Iain also said the project was an opportunity for the social work students to develop a deeper understanding of the role of social work in mental health, through the promotion of recovery and resilience, while addressing—and reducing—stigma.
Social work student Claudia Brophy-Odgers was involved in the project, and found it very beneficial to her studies.
"Through this project, I was able to develop positive therapeutic relationships with consumers, which I felt not only benefitted myself as an aspiring social worker, but also gave the consumer a safe space to creatively reflect on themselves, their experience and their journey," Claudia said.
After completing her clinical placement, Claudia is now working as a social worker on Thomas Embling Hospital's Jardine Unit.
Success of the digital stories
The project—which was co-designed and co-delivered with consumers—has been met with positive feedback; so much so that the project will be expanding to capture the experiences of carers, as well as other consumers in the hospital who would like to have their stories shared.
Forensicare – RMIT Industry Fellow Dr Caroline Lambert, who coordinates the project, said the project had produced numerous positive outcomes.
"From highlighting recovery from a strengths-based perspective to empowering consumers with a person-centered narrative, the project continues to go from strength to strength," she said.
The project was originally developed in 2018, after previous social work students suggested the creation of the easy-to-consume snapshots into patient lives as a way to destigmatise mental health and capture the strength of the human condition.
Interested in a career in social work? Check out our Work With Us page today.