A joint approach: Using occupational and art therapy to support mental health recovery at Thomas Embling Hospital
Zoe Simmons
Once a wall blank and bare now sits a stunning coastline mural, created by the patients on Thomas Embling Hospital's Daintree Unit.
A symbol of achievement, overcoming fears and fond beachside memories, the mural—lovingly dubbed as Whale Beach— is so much more than a beautiful addition to the unit's art room.
"Creating art has a huge benefit for a person's mental health and well-being," Art Therapist Abigail Reisner said.
"It's a beneficial and therapeutic outlet—particularly in a group setting. As the project evolved, patients became more involved in sharing their thoughts and ideas, with a real sense of comradery of their shared journey and experience."
"The mural project was particularly important during the COVID-19 lockdown," Occupational Therapist Ella Mayo added.
"Considering Daintree is a rehabilitation unit, it was really important for our patients to continue working towards their recovery goals, despite the lockdown. The mural helped them to not only create something beautiful and meaningful: it also helped them build their skills and confidence."
Choosing the mural
While the mural was mostly completed by two patients, the entire unit was involved in the decision-making process, and provided continual encouragement and moral support. After completing a survey and voting on their favourite designs, the beach scene mural was chosen.
"I think the beach is a symbolic place for many," Abigail explained.
"While looking at this mural, patients might be reminded of fond memories, like the smell of the salt, swimming, collecting seashells and watching the sunset."
"I am hoping this mural will not only brighten the art room, but also transport patients back in time to a fond memory of a summer day spent at the beach."
Collectively, the unit also chose the mural's title, Whale Beach, as a reflection that the water in the mural can also be viewed as a whale.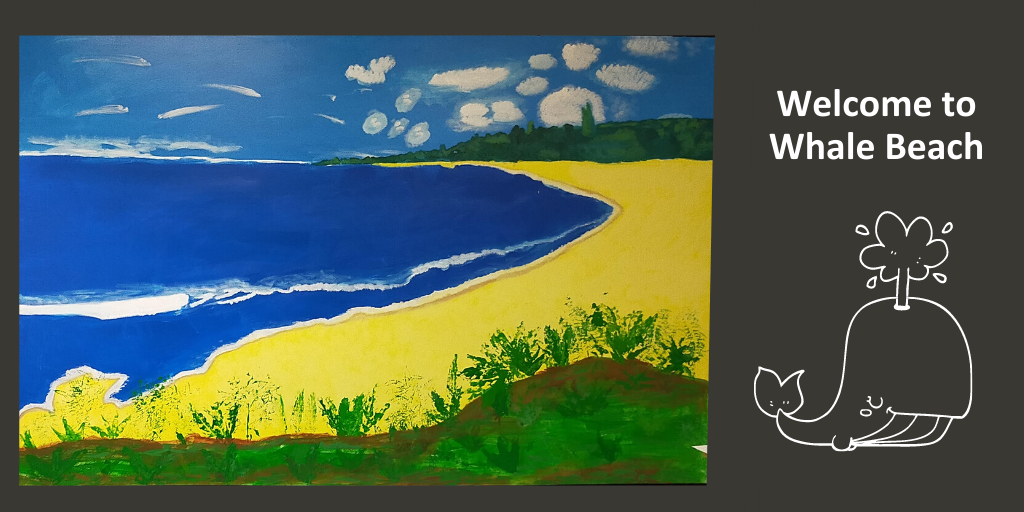 How occupational and art therapy supports mental health recovery

Even the simple act of looking at something bright and beautiful can have positive impacts on a person's mental health.
"Studies have shown that having brighter spaces for patients around can absolutely support their mental health and recovery," Abigail said.
"In a 2019 study at Westminster Hospital, art installations at the hospital were found to improve patient well-being, decrease hospital stays and reduce anxiety, depression and pain."
While seemingly small, this is particularly important for patients at Thomas Embling Hospital, who work with staff to manage their complex mental illnesses.
"Many patients here experience ongoing stress and anxiety," Ella explained.
"Looking at art and soothing images may help relieve some of their anxiety, and help them to find some time to relax and unwind, which is particularly important when working with people who also live with more complex mental illnesses."
By directly involving patients, the mural project also allowed participants to engage in a meaningful activity.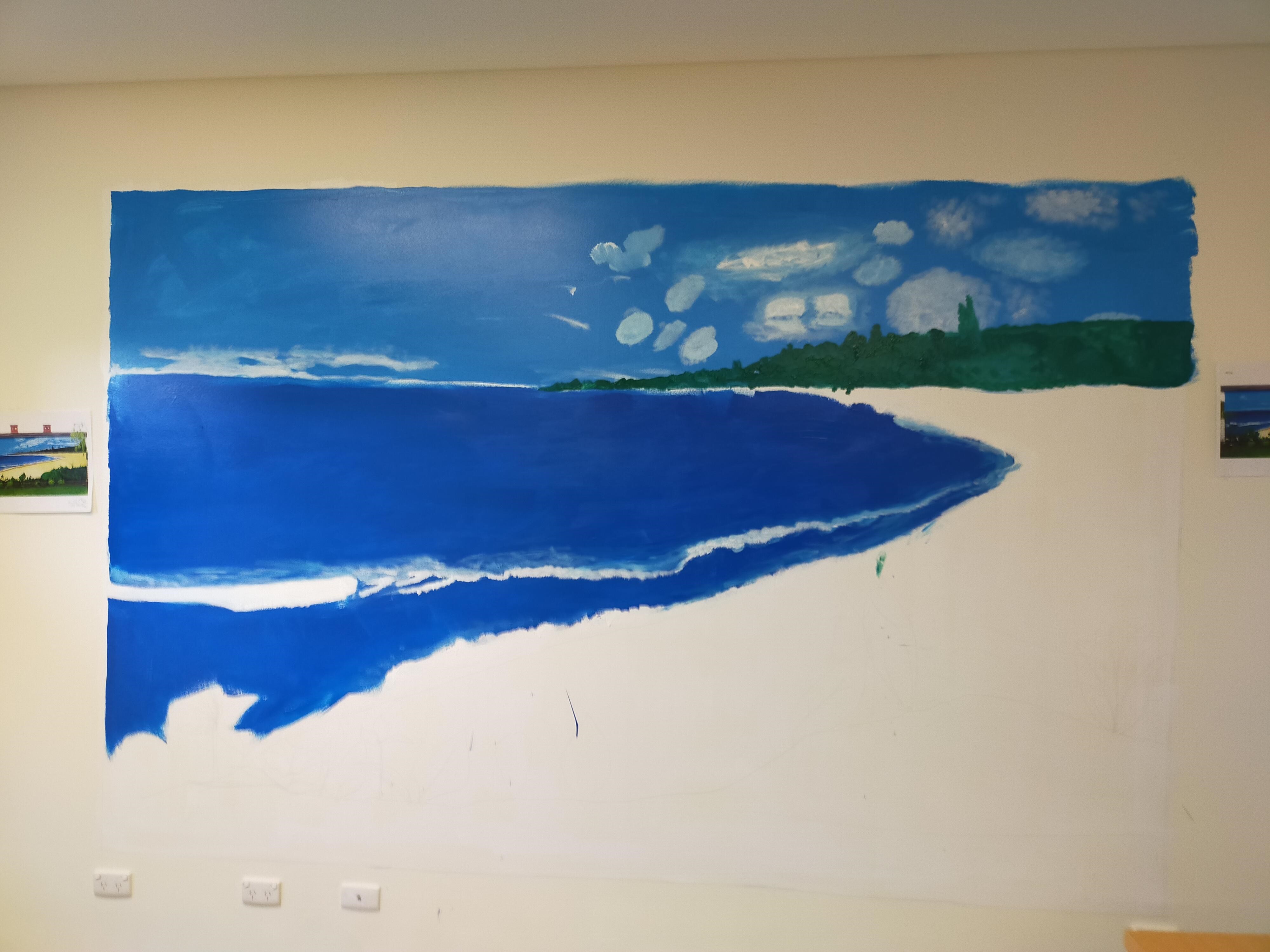 "While engaging in leisurely activities is often undervalued, it's a core factor in promoting a balanced and healthy lifestyle—particularly a meaningful occupation that is beyond the standard activities of daily living," Ella said.
"It was definitely inspiring to watch their confidence grow and see their excitement at having a project to look forward to each week."
The mural's impact on consumer recovery

Already, the mural has had profound impacts on consumers. Whale Beach is now a popular talking point on the unit, with patients proudly showing their creation off to unit visitors.
"Being part of the mural has been great. It's been wonderful and exciting. It's nice to contribute to something on the unit," one of the patients involved in the project said.
"I enjoyed painting and interacting with the other painters, and Abigail and Ella. The challenge I had to overcome is that everything is not perfect, but I did my very best. I felt good painting on the wall with free expression. I will take away that I've had a good time leaving behind something for people to see."
"The mural project has helped give me a bit of confidence, too," another patient added.
While nerves have been a common theme among the contributing artists, Abigail says the work is something the patients should truly be proud of.
"Creating this mural has served as both a new challenge, and a way for patients to build their confidence in art making, and learn a new skill."
"The mural also serves as a reminder of their hard work. I hope seeing it every day reminds them they overcame their fears, and achieved something to be very proud of."
Looking for a rewarding career where you can help people living with a mental illness? Check out our Work With Us page to see how you too can make a difference.