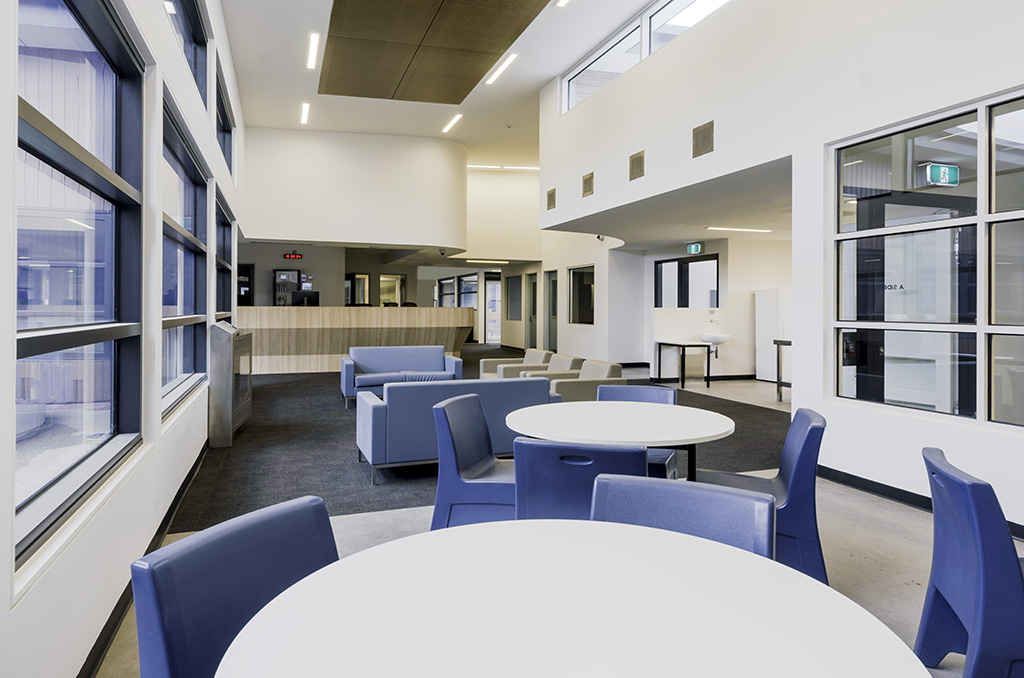 Supplier Code of Conduct
The Victorian State Government is committed to ethical, sustainable and socially responsible procurement. In ensuring that our suppliers maintain the same values as the Government, the Government has established a Supplier Code of Conduct  (the Code). This Code applies to all Forensicare contracts, agreements and purchase orders for the supply of all goods and services, and construction works and services. For more information, download the supplier fact sheet or visit the Supplier Code of Conduct (for Suppliers) page.
Invoices and Invoice Payment Dates
A Purchase Order must be issued in advance of any goods or services being provided to Forensicare.
All invoices for payment of goods or services must be emailed to accounts@forensicare.vic.gov.au.
Invoices must state the corresponding Forensicare Purchase Order number to ensure timely payment.
In line with Government's Fair Payment Policy, Forensicare's payment terms are 10 days from receipt and acceptance of a correctly rendered invoice (including reference to Purchase Order) from the Supplier where the goods or services do not exceed $3milllon (for contracts entered into from 01 January 2021).
Purchase Order Terms and Conditions
Details of Forensicare's standard Terms and Conditions for Purchase Orders (where Forensicare and the Seller have not entered into a separate agreement for the same Goods and/or Services) can be found here.
Procurement Activity Plan
This following Procurement Activity Plan outlines our anticipated procurement activity for the current financial year.
Download the Procurement Activity Plan here.
Its purpose is to outline high level information to align funding, resources and capability with our planned procurement activities. It helps prioritise the release of procurement activity to take advantage of market conditions and let businesses know about potential opportunities.
Our plan will be reviewed and updated periodically as new potential sourcing activities are identified.
This information is provided for planning purposes only and does not represent a solicitation or constitute a request for proposal, nor a commitment to purchase goods or services.
Supplier Engagement Plan
This supplier engagement plan (SEP) outlines the processes, systems and communication approaches we have put in place to ensure the highest levels of trust and accountability remain in place between Forensicare and all our suppliers.  
*Coming November 2021* 
Information on Tenders and Providing Quotations
Forensicare publishes all publicly advertised and significant procurement opportunities on Buying for Victoria Tenders.
To be informed of upcoming tender opportunities with us, we encourage you to register on the site.
Forensicare also sources a range of goods and services from whole of government State Purchase Contracts (SPCs) and Health Services Victoria (HSV) collective agreements.
Should you encounter any issues with the Buying for Victoria platform, please contact Buying for Victoria Technical Support on (03) 7005 9777 or email tenders@dtf.vic.gov.au.
Supplier Compliments and Complaints
Your feedback is important to us. Not only does it help us improve but lets us know when we're doing a great job!
Should you wish to provide general feedback on our procurement processes, or want to let us know you've enjoyed doing business with us, please email us at supplier.feedback@forensicare.vic.gov.au
If you wish to lodge a complaint regarding how we manage our procurement activities or a procurement outcome, please refer to our complaints management process. This step-by-step guide provides guidance on how to lodge your complaint, and what you can expect in terms of responses from us and timelines.
In making your complaint, please ensure you:
provide us with a clear explanation of the problem and give all relevant information
provide us with suggested solutions you are seeking (if any)
notify us if new information comes to light or if you would like to withdraw the complaint
liaise only with the Forensicare individual assisting you with your complaint.
Treat our staff with respect.
As we place a high level of importance on the way we conduct procurement and how we interact with the market and suppliers, we will ensure we:
manage your complaint professionally, fairly and transparently
keep you informed of our progress
provide clear reasons for any decisions
treat you with respect.
Modern Slavery and Forensicare
The Australian Government is taking a leading role globally in combating modern slavery through its landmark Modern Slavery Act (Cth) 2018 (the Act).
Modern slavery describes situations where offenders use coercion, threats or deception to exploit victims and undermine their freedom.
Practices that constitute modern slavery can include:
human trafficking
slavery
servitude
forced labour
debt bondage
forced marriage, and
the worst forms of child labour (though does not include practices like substandard working conditions or underpayment of workers, though these practices are also harmful and may be present in some situations of modern slavery. For further information on workplace rights and obligations in Australia, please visit the Australian Government Fair Work Ombudsman website.)
To meet the reporting requirement of the Act, Forensicare must prepare and submit annual Modern Slavery Statements on the Modern Slavery Statements Register.
In undertaking this reporting requirement, we are supporting the Australian business community. We are able to identify and address modern slavery risks within our procurement activities and supply chains and to annually attest to our actions in identifying, assessing and addressing these risks.
Forensicare's Modern Slavery Statements:
Modern Slavery Statement to 30 June 2020