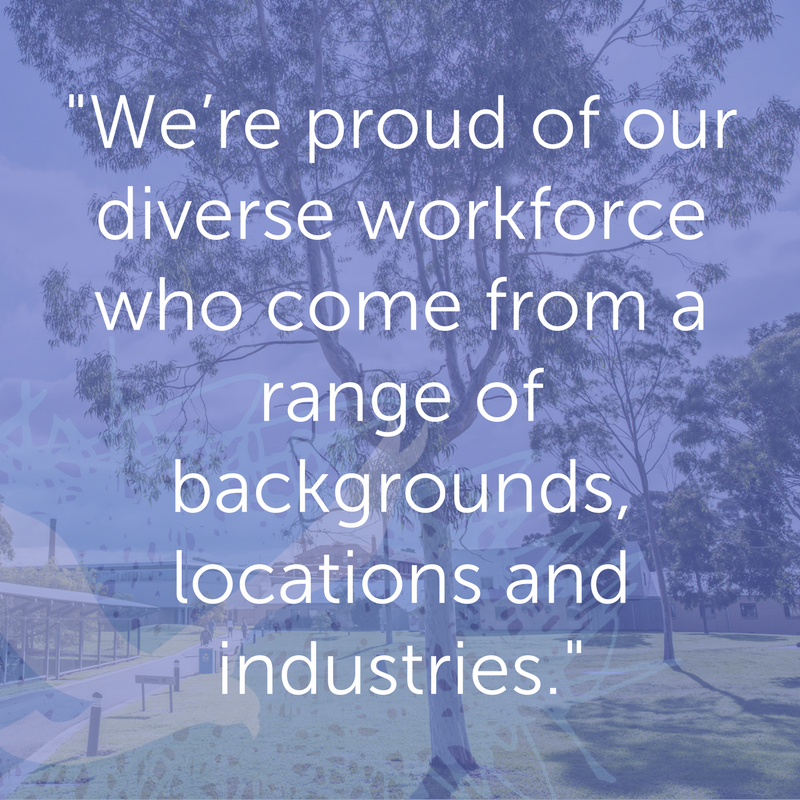 At Forensicare, we're proud of our diverse workforce who come from a range of backgrounds, locations and industries.
Our experienced Human Resources team work closely with management to ensure we find the right people with the rights skills who share our organisational values and culture.
How to apply
To apply for a role at Forensicare you need to first register your details on our eRecruit site.  Once registered, you'll be able to apply for positions and set up to receive job alerts as new positions become available.
Applications for positions at Forensicare require a CV, cover letter and, depending on the role, a statement addressing the key selection criteria. Please refer to position descriptions for further details.  Once all applications have been received and reviewed, successful applicants will be contacted to commence the interview process.
If you're looking for a rewarding and fulfilling career in mental health, take a look at the professional mental health career opportunities we have on offer.