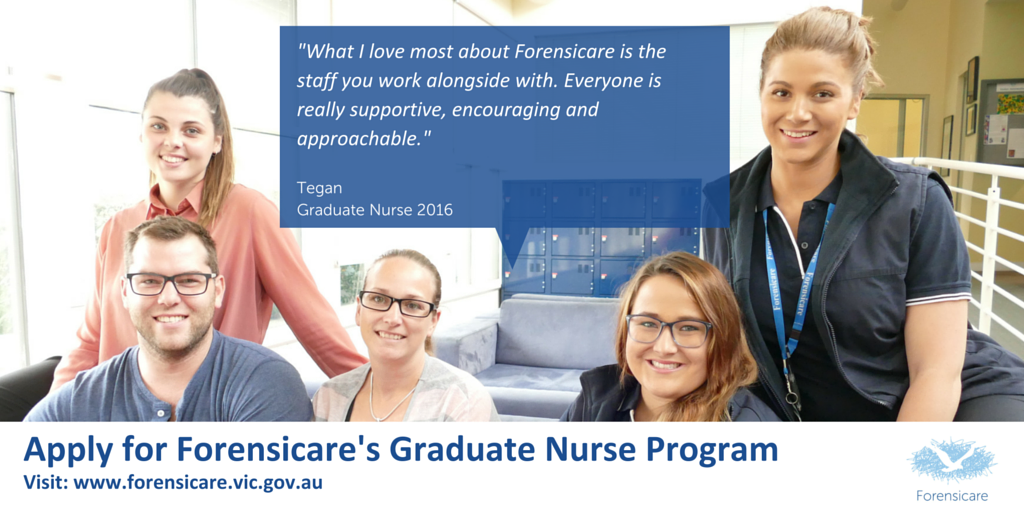 As a graduate nurse at Forensicare, you will be supported in your transition from student to Registered Nurse. Our Graduate Nurse Program will provide you with a supportive environment where you will:
enhance your clinical and professional confidence and competence; and
given opportunities to continue learning and be given professional responsibilities and independence.
Training & development
To facilitate your ongoing development into a competent, knowledgeable and responsible Registered Nurse in a specialist forensic mental health service, you, along with all our graduates, will be enrolled into the first year of a Postgraduate Diploma in Mental Health Nursing. You will also be given the opportunity to continue your postgraduate study following the successful completion of academic and clinical components of the first year. Study leave will be provided to support your academic requirements.
Nursing placements
Graduate nurses at Forensicare work rostered shifts, including nights. Placement during the program is rotated across a range of our service areas. Applications for our program need to be made via Computer Match as well as our Forensicare website.